Cash Management Services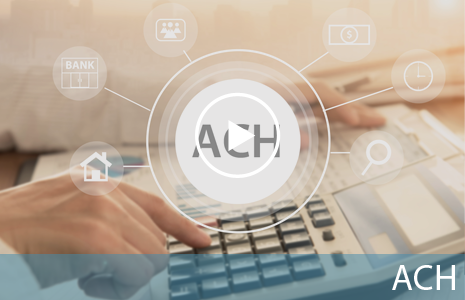 Save time and money with our ACH and wire transfer services. With both services, your business can efficiently transfer money for recurring payments, payroll and more.
ACH Services
ACH origination allows you to create electronic transfers to or from accounts of other companies or individuals, directly from your business account.
Take advantage of this low cost alternative for collecting recurring payments—such as fitness club dues, monthly rental fees, tuition payments and more—by moving funds from individual or business accounts and crediting them to your business account.
Reduce payroll costs and reconciliation time by directly depositing your employees' payroll.
Our ACH origination access methods include Business Online Banking, payroll vendor initiation and direct access from your company to the bank.
Wire Transfers
Wire transfers are great for sending or collecting guaranteed funds, either domestically or internationally. Transferred funds are available upon receipt. They are immediately credited to, or debited from, an account.
For more information, call Client Connect at 336-644-9944, use our online contact form, or stop by one of our convenient Triad office locations.