Checking Accounts
Open A Checking Account Today!
At Bank of Oak Ridge, we distinguish ourselves with our commitment to deliver banking that is Spectacularly Local. That means helping you reach your financial goals and empowering you to manage your personal finances successfully. Also, it means making sure you know about our available products and services, including all checking account options.
We invite you to learn more about our Thrive and Empower checking accounts. Contact Client Connect at 336-644-9944, use our online contact form, or stop by one of our convenient Triad office locations to open a new account with us today!
Don't forget – you can also earn uChoose Reward points with the use of your Bank of Oak Ridge debit and credit cards. Learn more about uChoose here.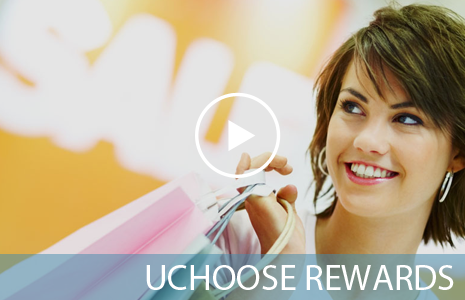 Discover which checking account fits your lifestyle
Thrive Checking (Free!)
Opening Deposit: $50.00
Monthly Maintenance Fee: $0
Key Perk:
Higher interest earned based on meeting qualifications
Qualifications:
Ten (10) debit card purchases, and
One (1) direct deposit, and
Three (3) bill pay/automatic payments
Contact us for more info
Empower Checking
Opening Deposit: $50.00
Empower Monthly Fee: $6.00
Key Perks:
Identity Theft Protection
Accidental Death and Dismemberment Insurance
Eligible for Empower Savings account
Qualifications to avoid the Empower monthly fee:
Ten (10) debit card purchases, and
One (1) direct deposit, and
Three (3) bill pay/automatic payments
Contact us for more info